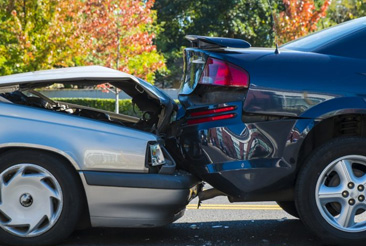 It is your right to choose where you get your vehicle repaired and we hope you choose us.
Although it is never something we want to have to deal with, sometimes accidents happen. This can be a very stressful time, and it is often hard to know what to do. At Imperial, it is our job to help guide you through the process. Here are some helpful steps to make sure your vehicle gets repaired right- the first time.
What to do in case of an accident?
Consider your options! A lot of people do not know what to do in the event of an accident. Although this guide can be helpful, insurance companies always have their own policies and procedures. It is always best to contact them to get any insurance specific information. We hope the following steps will help prepare you in the event of an accident.
Step 1 – Make sure everyone is ok
Even a light bump can cause injury to the driver or passengers. If the accident is severe, ensure emergency services are on their way. If the accident is obscuring the natural flow of traffic, do your best to get vehicles to the side of the road. If the vehicles are no longer safe to move, contact emergency services or a tow company as soon as possible. Remaining in the way of traffic can sometimes cause more accidents.
It is common place for emergency services to avoid minor fender benders. This means the police may not be able to respond to a minor hit. In most cases 911 will advise you to have the damage assessed at the Collision Reporting Center located at 239 Montee Principale Street in Azilda.
It is better to be safe than sorry! If the vehicle is unsafe to drive, get it towed. Don't attempt to drive a vehicle with damage to the front end, radiators, engine, suspension or deployed airbags.
Step 2 – Exchange Information and Admit Fault
Get as much information as possible from the other party.
License Plate
Name
Address
Phone Number
Insurance Provider
Policy Number
Make/Model
Assess damage and admit fault. Once everyone is safe and the vehicles are out of harm's way, it is best to be honest and determine who was at fault. It is better to admit fault than let the authorities decide. If you are at fault and the damage is minor (under $1000), it is possible you can avoid insurance by settling repair terms with the other party.
If it is without question you are not at fault, the ball is in your court. If the damage is minor, it is your choice to work it out with the other party or proceed with insurance. We recommend going through insurance if there is any question that the damage is over $1000 or if the other party seems unreliable. Remember it is your choice where you have your vehicle repaired.
Avoid confrontation! If the other party is being confrontational, it is best to avoid them. If they are unable to work with you, contact the police. The police will arrive on scene if an accident leads to a conflict.
Step 3 – Report the accident
Contact your insurance company by using the 24 hour emergency Toll Free number on the back of your pink slip. You can report the accident to your broker, but keep in mind that brokers typically report the accident using the Toll Free number anyway. Reporting directly to your Insurance Provider ensures fast action on your insurance company's part. A client care representative will be your best resource on what to do in your specific case. They will properly guide you on how they want you to handle your claim and whether you need to make a collision report.
Step 4 – Choose your shop and get an estimate
We hope you choose Imperial Collision; however, it is your right to have your vehicle repaired at any registered collision repair facility. Your insurance may suggest a Direct Repair Shop and explain they will only warranty work from their specified shops. This is true; however please note that big shops affiliated with a collision repair network will guarantee their own work.
At Imperial, we provide insurance and retail estimates at no charge to the customer. When you choose Imperial Collision, it is best to make your insurance company aware that you are using us. This will expedite the process as the insurance companies will forward the appropriate paper work ahead of time. When you arrive, we will list the damage and take pictures. We then source parts, we sublet pricing, and can provide your insurance company with an accurate estimate relating the damages listed.
Should the vehicle be safe to drive, you will be able to leave with the vehicle and return when the parts have arrived for your scheduled repair. In some cases, we may ask that the vehicle is left at our shop. Safety is our priority, and we cannot allow an unsafe vehicle on the road. In some instances, there could be more damage to the vehicle than visible. We would have our trained technicians remove components to fully assess all damage. We provide rental services at the insurance's expense if you qualify.